We manufacture components that improve travel

PREFA PRO, a.s., was founded on 1 July 2014 as the joint enterprise of two shareholders, each holding 50% in the new company. However, the history of the plant itself stretches back to the 1970s when the plant was built by SSŽ (Stavby silnic a železnic) as its "facility 2 Mosty" (Bridges). The purpose of the plant was to manufacture bridge segments using a technology licence obtained from French company FREYSSINET.
As a member of VINCI Construction CS, PREFA PRO is now the focal point for the bridge structures prefabrication of the whole Group, segment technology included. The company designs, manufactures and installs prefabricated bridge components. The company's modern plant, located in Brandýs nad Labem, supplies construction projects of all sizes all over the Czech Republic.
We are part of VINCI Construction CS, the biggest construction group in the country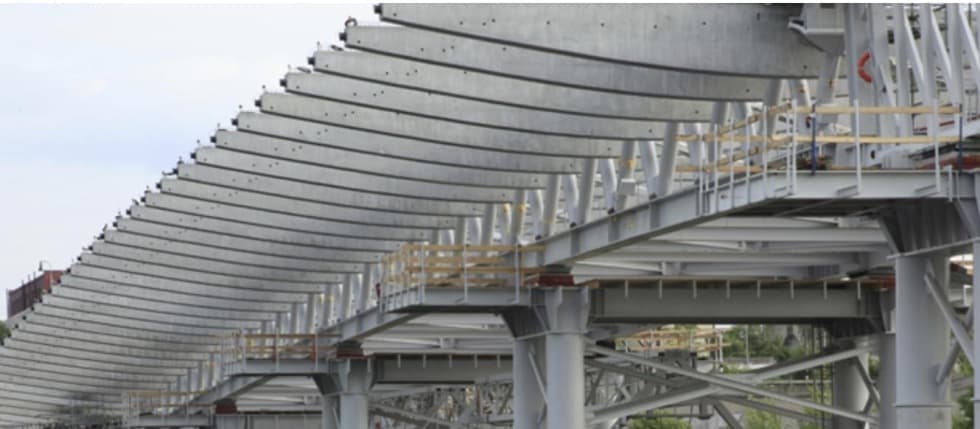 We are duty-bound to uphold the tradition and legacy of those who went before us. We are proud of both the projects we realise and the fact that our company is a member of VINCI Construction CS, the biggest construction group in the Czech Republic and Slovakia. The Group is active in all areas of the construction industry – from transport to civil engineering. The Group builds essential main highways, railway and tram lines, sports grounds, urban complexes, water management structures, residential buildings and industrial facilities. It also renovates historical buildings. VINCI Construction CS employs more than 4,000 people and completes some 2,000 projects every year.